Neuregulin-4 for Treatment of Inflammatory Bowel Disease and Necrotizing Enterocolitis
NRG-4 treats inflammatory bowel disease (Crohn's Disease or Ulcerative Colitis) and Necrotizing Enterocolitis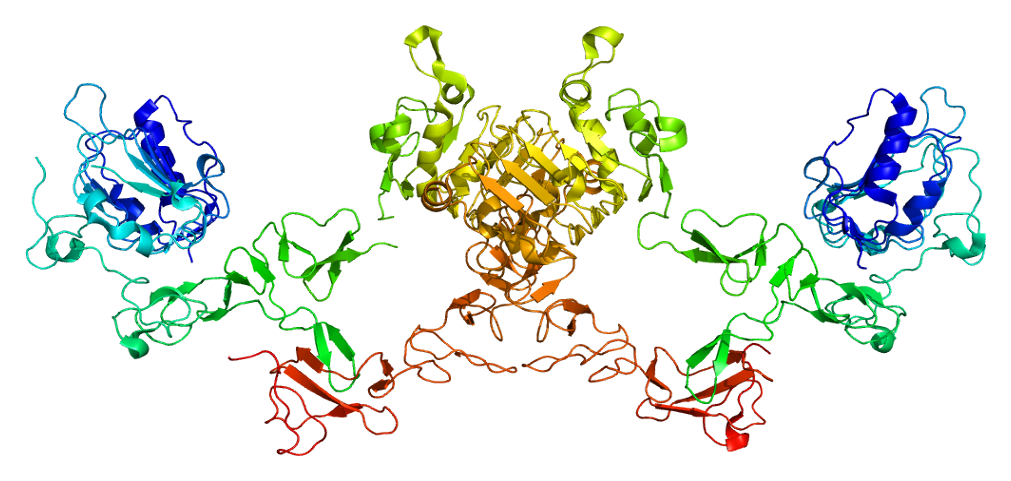 Background
Crohn's and Ulcerative Colitis (UC) affect 1.4M in the US alone. Frontline drugs do not directly target mucosal healing, have high non-response rates and patients become refractory over time. Necrotizing Enterocolitis (NEC) occurs in 5‑10% of very low birth weight newborns, 60,000 of which occur annually in the US. NEC has a high mortality rate with life long complications for survivors. Currently, there are no drugs approved to treat the condition with surgery as the only option. Thus there is a critical need for NEC therapies.
Technology Overview
Activation of the receptor tyrosine kinase ErbB4 by its ligand NRG‑4 will promote intestinal epithelial cell survival leading to mucosal healing and treatment of inflammatory bowel disease (Crohn's or ulcerative colitis) and necrotizing enterocolitis. An oral formulation of the NRG‑4 peptide is in preclinical stage development at Avexegen Inc. under an exclusive license from CHLA.
Applications
Crohn's disease and ulcerative colitis
Necrotizing enterocolitis
Opportunity
Avexegen is looking for interested investors and development partners.
Seeking
Development partner
Seeking investment